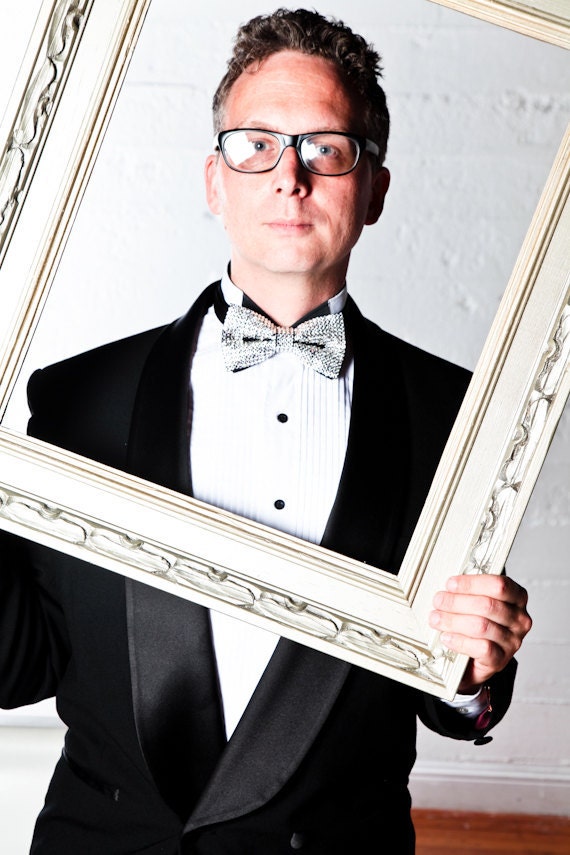 Hand-rhinestoned vintage and modern ties with a twist! Haute Under the Collar ties are the perfect way to add a little dazzle to your wardrobe. We offer neckties and bowties in a variety of styles and widths, from classic to downright funky. Looking for the perfect tie for your wedding, Oscar party, or other swanky soiree? Just message us! We love to do custom work.
We only use Swarovski flatback rhinestones on our ties. As burlesque performers, we at Haute Under the Collar are connoisseurs of shine, and Swarovskis are simply the most stunning sparklers out there.
All items are shipped via USPS Priority Mail. After the first item, there's no additional charge for multiple items shipping to the same address. As long as everything fits safely in one box, we'll ship at the basic flat rate. Items shipped to separate addresses are charged our usual per-box rates.
Check out our Shop Policies for details on our Rhinestone 911 service!